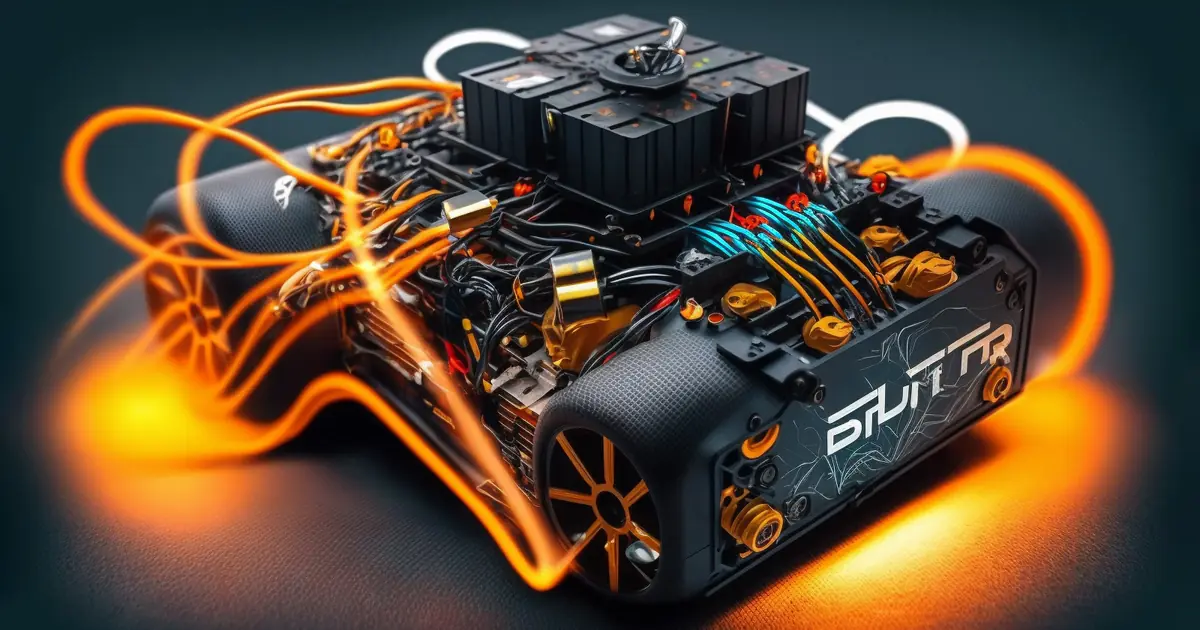 2/7/2023 | By: RC Soldier
The Best ESC for RC Car Racing | Pro Analysis
Electronic speed controllers (ESCs) are a fairly complex topic, and if you're into performance RC car racing, then you probably already know a thing or two about them. If not, no need to worry! Our article on electronic speed controls is a great primer if you're new to the game and want to get caught up.
ESC and Motor Combos
Back in the day when I first started in RC car racing (mid 90s), the whole combo thing wasn't really happening. Nowadays, ESC and motor combos are extremely popular. The main benefit going the combo route is that everything is in a pre-configured and compatible state that is easy to setup and start using. However, this choice also locks you in to the manufacturer's preference to a degree.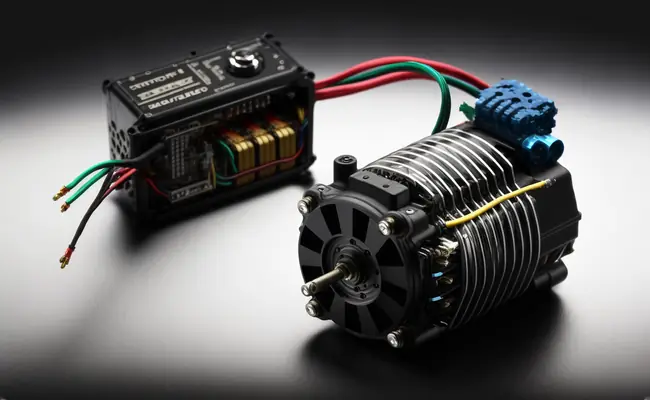 Sure, you can still tweak the ESC settings and play around with different configurations, but when it comes to choosing the best ESC for RC car racing, the motor itself is an important part of the equation.
The motor that comes with many combos is subpar and chosen by the manufacturer for the sake of profits. That's not to say there aren't some great ESC/motor combos out there, but when it comes to RC car racing, small technical upsides can be the difference maker at your next race.
In other words, inches add up to miles, and you can gain some inches when you start configuring your own ESC and motor combinations.
Choosing the Best ESC for Your RC Car
Unless you're interested in RC crawling or RC tow trucks, don't even consider brushed ESCs. When it comes to RC racing, brushless is the only way to go when considering the best ESC for your RC car. So, that's rule #1 - filter out all brushed motors when shopping.
There are many other factors to consider. For instance, the current rating and input voltage rating are important to pair accordingly with your motor and battery of choice. If you end up with an ESC that has an insufficient current current rating, you'll overheat and possibly fry your ESC.
If you choose one with an insufficient voltage input, you can burn up your ESC as well.
Many other factors come into play regarding tuning configurations and methodology, so we're going to provide a list of the main factors to consider when choosing the best ESC for your RC car.
Factors to Consider When Choosing the Best ESC
Current Rating - Dictates whether the ESC can handle the draw generated by the motor.
Input Voltage Rating - Determines if the ESC is capable of accepting the voltage output from the battery.
BEC (Battery Elimination Circuit) Output - The amount of provided power available for peripheral components.
PWM (Pulse Width Modulation) - The ability to fine-tune PWM allows tight control over throttle and brakes.
Cooling System - A top-notch cooling system is a must if you plan on pushing your RC car to the limit. Without one, you're much more likely to overheat and ruin your ESC, and you'll have to be careful when configuring near any thresholds.
Firmware - The firmware is the software that allows you to fine-tune and configure the ESC. Pay close attention to firmware reviews, because all firmware is not created equal. Many high-end firmware setups come with awesome data logging and presets, along with software update capability.
As you can see, there's quite a bit to consider. This isn't an exhaustive list, but it does cover the most common features to learn about and consider.
Brushed vs Brushless ESC
When you're shopping around for a speed control, you'll almost always want to consider brushless ESCs. Brushless offers better throttle control, higher speed, and less heat generation. Also if you already own an RC car, it more than likely has a brushless motor, which can only be paired with a brushless ESC. If you're looking to upgrade your ESC, double check the type of motor you're currently running.
If you're running a brushed motor, consider upgrading to brushless if you plan on racing competitively.
In some niche RC classes such as crawling or towing, you may want to consider brushed. The argument is that brushed ESCs and motors offer enhanced throttle control at very low RPMs, which can be beneficial in these niches. In our experience, this benefit is minimal at best, and brushless is pretty much superior in nearly all applications.
Best ESC for Different Race Classes
Our list of the best ESCs will take all of these factors in to account, and we'll offer an option for most of the popular classes of RC car racing. Namely, 1/5, 1/8, and 1/10 scale RC cars.
We'll order this list according to which scale is the most popular class. 1/10 scale RC car racing is the most popular class, followed by 1/8 scale, and then 1/5. Our list will be ordered to reflect this.
Best ESCs for RC Car Racing
Castle Creations Mamba XLX 2 (1/5 Scale) - $269.95
Price: $224.99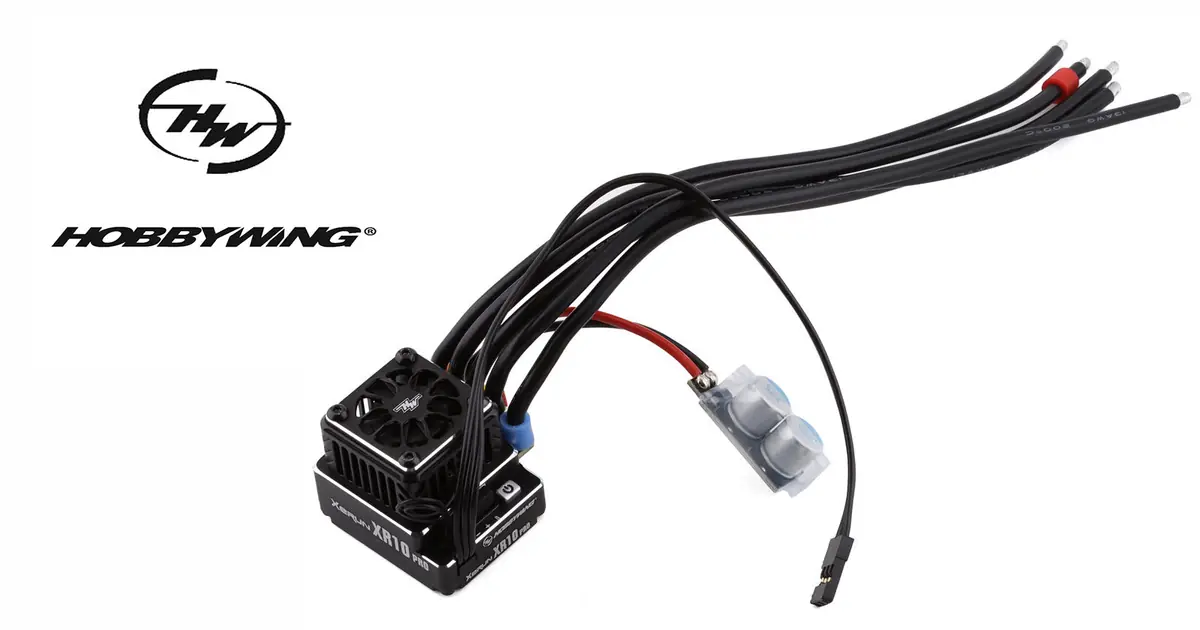 The Hobbywing Xerun XR10 Pro G2S Stealth 160A Sensored Brushless ESC provides a huge array of tuning options for competitive 1/10 scale RC car racing. We chose the Stealth addition because, as we've already mentioned, heat control is a high priority.
The standard Xerun XR10 comes with a solid-frame cooling fan, which isn't bad, but doesn't offer the greatest air flow. The Stealth addition has a patented frameless fan design, with ported walls instead of a solid frame that allow for much more efficient cooling.
The XR10 Stealth is the best ESC for RC car racing at 1/10 scale in our opinion. The PWM tuning is awesome. The presets are surprisingly on-point, and the ability to achieve fine-tuned precision is second to none.
If you prefer power hungry servos, the XR10 Stealth provides plenty of juice. The battery elimination circuit provides up to 10 amps of power between 5 - 7.4 V. So you want be left wanting here.
The Hobbywing OTA Smartphone ESC Module Programmer is a definite upgrade you should consider if you're interested in this ESC. Having wireless capability to achieve fine-grained tuning is pretty much considered a standard these days in the competitive world of RC racing.
Hobbywing Xerun XR10 Stealth ESC | Features
32 Bit M4 microprocessor
Frameless fan design for efficient cooling
Reverse polarity protection
Precise adjustments to throttle and brake PWM (1K - 32K PWM for Throttle and 0.5-16K for Brakes)
Drag Brake Acceleration and Softening Function
High output BEC
Hobbywing Xerun XR10 Stealth ESC | Specifications
1/10th Scale
Wire gauge: 13 AWG Lightweight Ultra-flex
Application: 1/10th Touring car & Buggy racing, 1/10th drift car and F1
Continuous Current: 160A
Peak Current: 1200A
Input Voltage: 2S LiPo / 4-6S Cell NiMH
BEC Output: BEC voltage of 5-7.4V
Programming device: LCD Program Box / OTA Programmer
Firmware: LCD Program box via USB software (PC only) / OTA (iOS / Android)
Size & Weight: 37.5x30.9x32.5mm (with Fan & Fan Shroud)
Weight: 88g (with wires)
Motor spec recommendation:

Touring Car: >4.5T
Buggy: >5.5T
See the Hobbywing Xerun XR10 Stealth ESC
Price: $259.99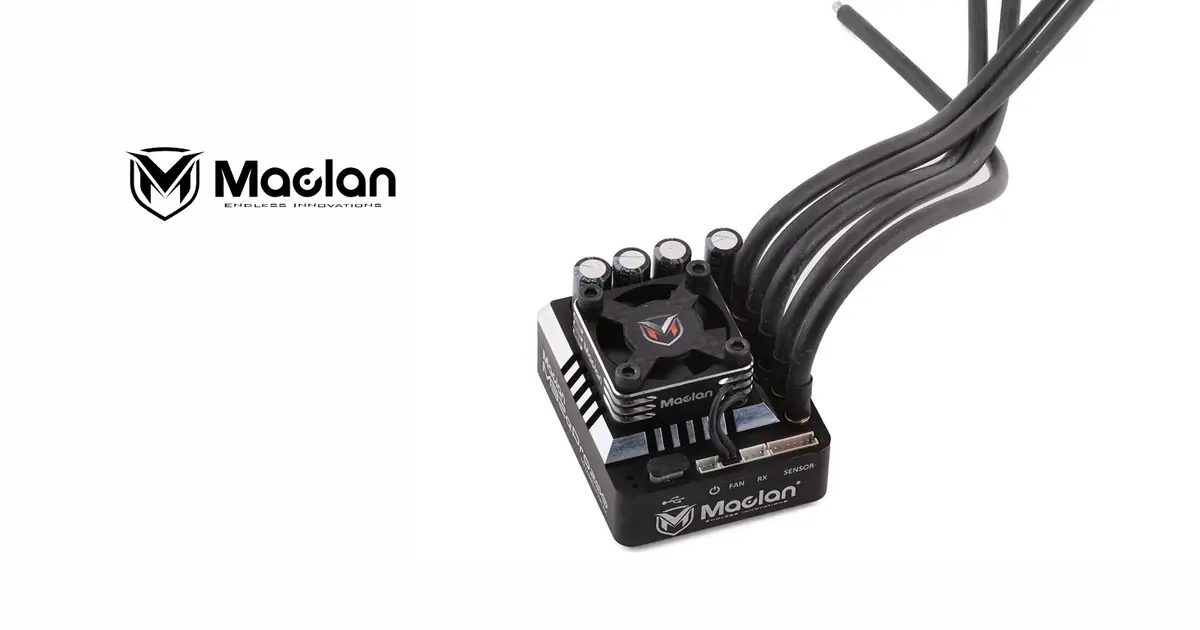 Sure, we love Hobbywing and Castle Creations as much as the next guy… But we absolutely had to make the Maclan M32e our pick for 1/8 scale buggies and truggies. When we tell you this thing does it all, we mean it. This ESC is built for winning at the highest level. The M32e checks all the boxes and more, and is hands down the best ESC for RC car racing in this category.
The ability for this ESC to mimic the throttling of Nitro configurations is amazing, making it a real standout in our tests.
The motor never ran over 168 degrees F in hot weather, and we weren't being nice to this thing either. This was another huge selling point, as temperature control is one of the main factors we considered.
The BEC is plenty powerful at 8.4v, and comes equipped with "super-switch-mode" that allows you to handle all different applications of servos from 6V to 8.4V.
Maclan offers the Maclan ESC Wireless Link that allows you to connect to your Android or IoS device for a live performance data feed. If you're reading this page, we assume you only want the best gear. Adding the wireless link to your arsenal will give you a competitive edge over your opponents, allowing you to achieve the finest-grain tuning one can imagine.
Overall, we just love this product. It's not only the top dog in this category, it's one of the best ESCs we've ever seen produced period. The Reedy Blackbox comes to mind when I think of the best of the best… And the M32e is right there with it in terms of competition quality gear.
Maclan M32e Pro 200 ESC | Features
Silicon coated circuit board for improved durability
High-performance 32-bit PIC32 CPU for high speed and accurate processing
Next generation firmware algorithms allow for a nitro-like throttle feel (Yes, it really feels like Nitro!)
On-board USB host + slave dual-mode for ease of connectivity and unlimited extensibility
Dual 'power-on' options for the ease of operation. (By switch or direct to the battery)
All aluminum structures with omnidirectional heatsink for maximum airflow and optimum cooling performance
Adjustable throttle and brake PWM frequency for fine-tuning
So much more…
Maclan M32e Pro 200 ESC | Specifications
1/8th Scale
Power Input: 2S-4S Li-Po
Intended Applications: 1/8 e-Buggy, 1/8 e-Truggy and 1/10 SCT (drag race not supported)
Continuous Current: 200A
Peak Current: 1000A
Mode: Sensored/Smart Sensorless
CPU: Super speed PIC32 32-bit CPU
Wire input: Black 12AWG 200mm x2
Wire output: Black 12AWG 200mm x3
Cooling fan: 30x30x10mm Hurricane Aluminum turbo fan
Dimension: 58x48x34mm
Net weight: 110g (w/o wires and cooling fan)
Support voltage/ Motor KV:
2S: up to 5000KV
3S: up to 4000KV
4S: up to 3000KV
See the Maclan M32e Pro
Price: $269.95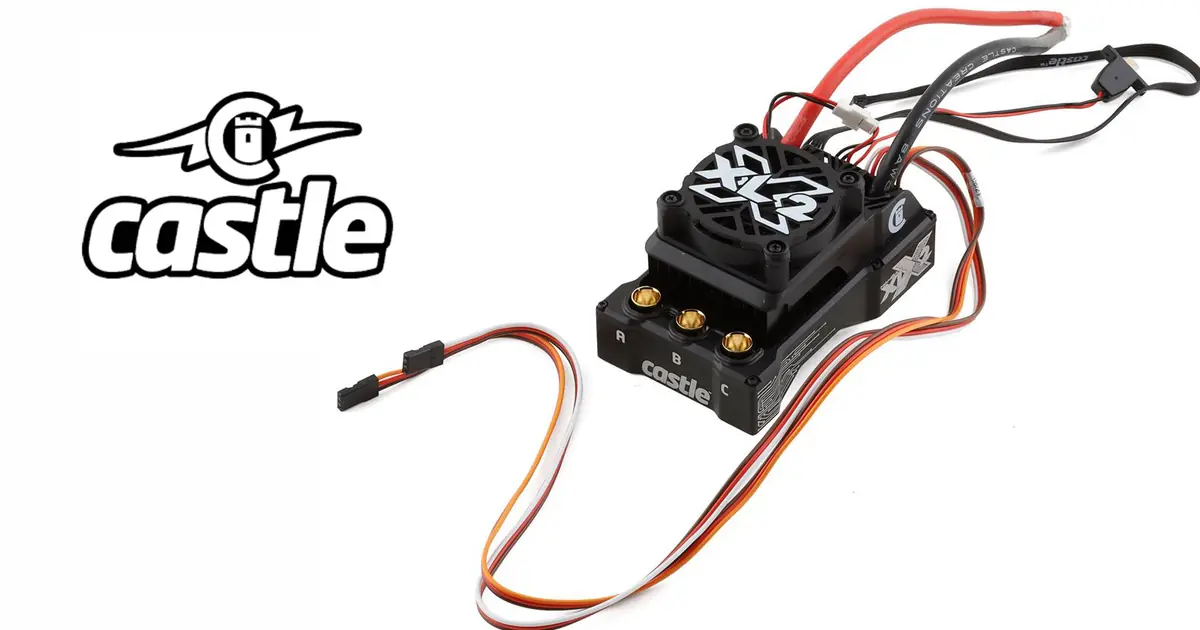 Alright, it's time for Castle Creation to get their due. Honestly, we were quite torn in the 1/10 scale category, but ultimately decided on Hobbywing because you just get more bang for you buck in our opinion. But in regards to the 1/5 scale category, Castle Creation makes the best ESC for racing, and that's a fact.
The Castle Creations ESC comes with a complimentary Castle Link chip, which can be easily obtained by following the instructions included in the package. The process of receiving the chip through the mail takes around a week, but it is well worth it as it allows you to program, update and manage your ESC with ease using your computer.
In our test, the ESC itself performed great with the 4082 2000kv Delta Wind Motor and didn't experience any overheating, even after multiple battery cycles. The included fan for the ESC only turns on when the temperature hits 130 degrees, but it never reached that level even after running 4 sets of batteries, a real testament to the efficacy of the cooling system.
The motor topped out at 105 degrees with some cheap Powerlobby fans, which is great considering the performance.
It is also worth mentioning that the package comes with a promo code for a free Castle Link chip, so you won't have to spend extra money on purchasing one.
We definitely recommend getting the Castle Creations B Link Bluetooth Adapter so you can review your logged data more efficiently during races and even just routing tuning.
The Mamba XLX 2 dominates the 1/5 class in performance and tuning options, no to mention durability and cooling. You can throw your best at this ESC and it will gladly accept the challenge.
Castle Creations Mamba XLX 2 | Features
Sensored, Sensorless and SmartSense™ running modes
Powerful Integrated 20A Peak Adjustable BEC (5.25V-8.0V)
Premium forged heatsink with for superior airflow and increased heat dissipation
Oversized factory equipped thermally controlled 50mm fan
Waterproof design
Data-logging capability to capture and record performance data from your vehicle
Auxiliary wire functionality for "on the-fly" adjustments using your transmitter
Audible alerts for easy diagnosis of possible issues such as motor over-temperature and low voltage cutoff
Convenient transmitter programming for six adjustable settings such as cutoff voltage and drag brake
Easily tune and update ESC with USB and Bluetooth™ programming options.
Castle Link USB programming kit (coupon included with purchase)
Optional smartphone-based programming with the B-LINK™ Bluetooth Adapter (sold separately) and Castle Link app available on Google Play or Apple App Store.
Castle Creations Mamba XLX 2 | Specifications
Input voltage range: 3S-8S LiPo
Length: 3.98" (101.2mm)
Width: 2.49" (63.3mm)
Height: 2.2" (55.8mm)
Waterproof On/Off Switch
Thermally controlled cooling fan factory equipped (50mm) - fully removable
Weight: 13.1 oz (371g)
Running Modes: Sensored, Brushed, Sensorless and SmartSense™ when paired with a Castle 4-POLE 12-SLOT Sensored Motor. (Dust cover included in package for non-sensored operation)
Wire Gauge: 8AWG
Optional Castle Creations Telemetry Link for S.BUS2 and Futaba T4PX and T7PX, T7PXR Transmitters.
You'll need connectors designed for 150+ amps continuous, such as Castle 6.5mm polarized or CC BULLET 8.0MM
See the Castle Creations Mamba XLX 2
If you're looking for a little help on general installation and configuration, RSRC has a pretty good beginners guide that will walk you through many of the pertinent aspects of the process.
---
Hopefully you found this article helpful! If you'd like to know more about RC Cars, RC Boats, or Drones, check out our blog, or utilize the search feature at the top of the window.

This post may contain products from our affiliates, and we'll be compensated if you buy after clicking a link. It's how we grow our business and offer you great content!