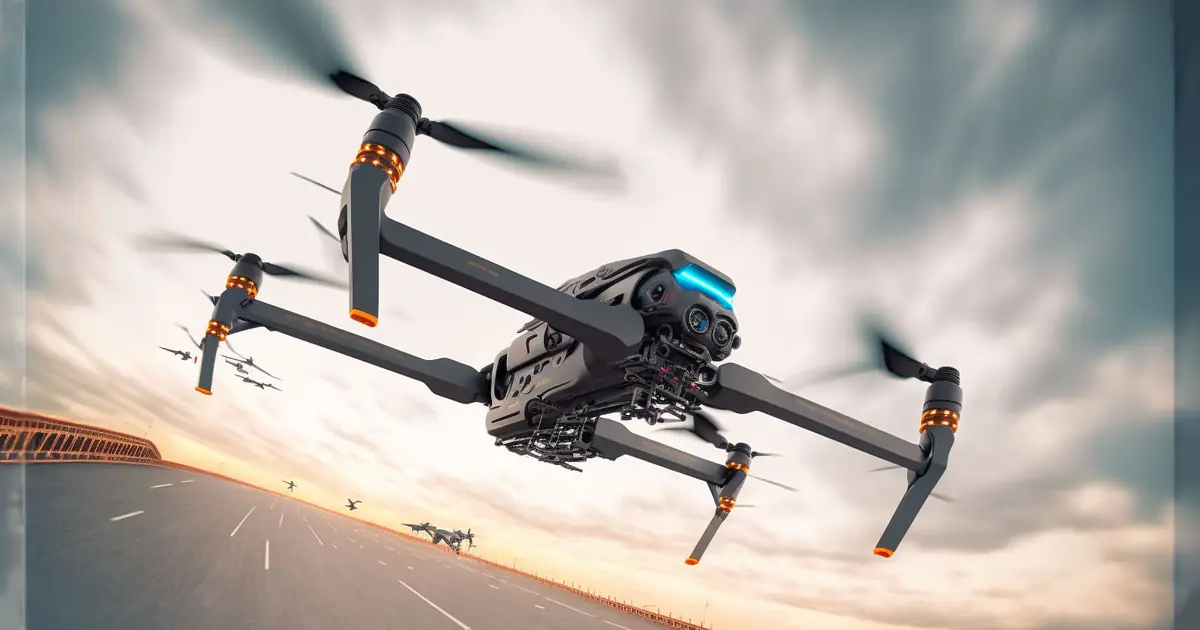 1/25/2023 | By: RC Soldier
Fastest Drones for Sale Under $1000
The drone takeover is well underway, and the technology behind them has exploded at eye-watering speed. If you are a bit overwhelmed at the number of drones to choose from, and you're just looking for a fast drone that's great quality at a reasonable price, you've come to the right place.
When it comes to fast drones, there's two main categories you should understand. FPV (first person view) drones, and recreational drones.
FPV Drones (First Person View)
FPV drones are professional racing drones on which a mounted camera is synced to a pair of goggles that the driver wears. These goggles show a live feed of what the drone is seeing, allowing for maximum control and visibility when speeding around a track. FPV drones account for some of the fastest drones in the world, typically able to travel at 90+ MPH.
When it comes to FPV drones, the learning curve is steep. Unless you buy one used and assembled, FPV drones are usually purchased as multiple separate parts and built by a skilled drone racer.
Recreational Drones
Recreational drones are geared more for the average user, and typically come fully assembled out of the box. Some of the fastest drones in this category can reach impressive speeds, some clocking speeds above 50MPH. Also, many recreational drones come equipped with really nice cameras and/or payload mechanisms.
Recreational drones are often used for surveying, having fun, and even fishing! Some of the fastest drones have enough power to handle a pretty hefty payload, so you can let your imagination fly.
We have focused on recreational drones for the purposes of this review. And FYI, recreational does not imply slow or boring! The drones reviewed here may fall into the category of recreational, but they're still the fastest drones out there ready to run, and a blast to operate.
Our list of fast drones was compiled after many hours of research. Not only did we comb over the specs for each individual drone, we also scanned over the reviews in order to gain a more personal perspective of each option.
Also, as the title promises, all drones on our list are under $1000 bucks.
Here's our updated list of the fastest drones on the market at the lowest price.
Fastest Drones for Sale and Under $1000
Price: $925.00
Ready to fly out of the box!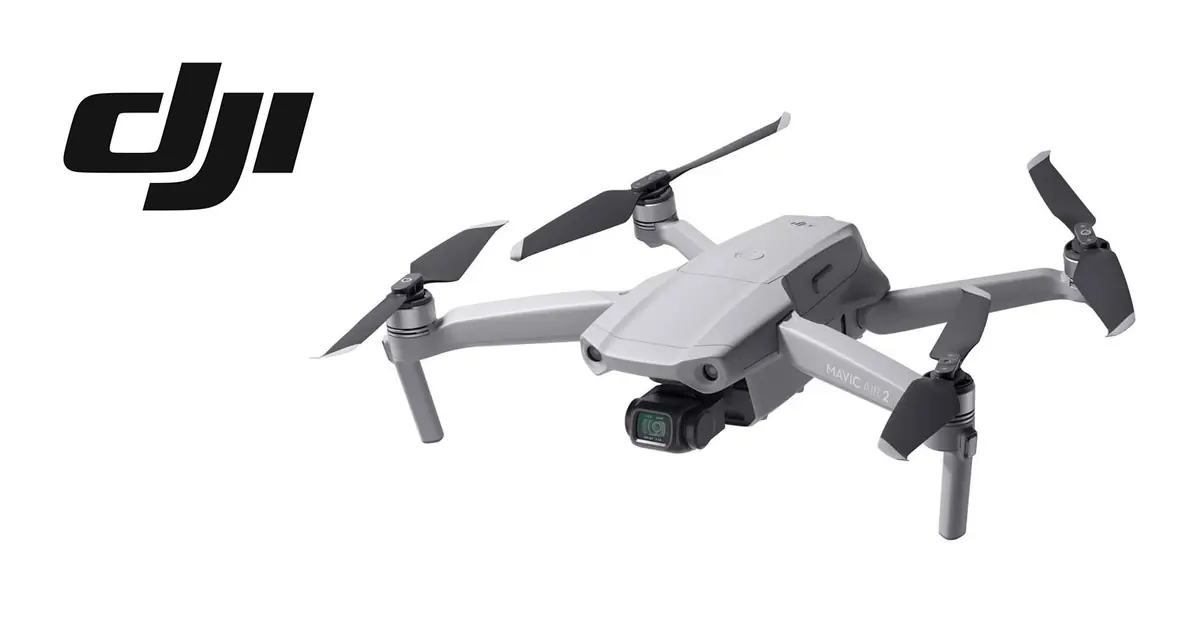 The DJI Mavic Air 2 is at the top of our list of fast drones for three reasons: price, quality, and SPEED.
At $925 bucks, this is the best priced drone on our list that breaks the 40MPH barrier. This drone can detect its environment in three directions: forward, backward, and downward, making it very capable at achieving tricky photographic angles.
The Mavic Air 2 is a fast drone that maneuvers well, has great battery life, and comes with the great quality and support we've come to expect from DJI products. This drone tends to fluctuate in and out of stack rapidly, so you may want to snag one while they're available!
DJI Mavic Air 2 | Features
Top horizontal speed of 42.5 MPH
48MP Photographs
3k/60FPS Video
10km 1080p Video stream
Approximately 34 Minutes of flight time
Focus tracking
HDR optimal Photo/Video/Panorama
8k Hyperlapse video
See the DJI Mavic Air 2 Drone
Price: $999.00
Ready to fly out of the box!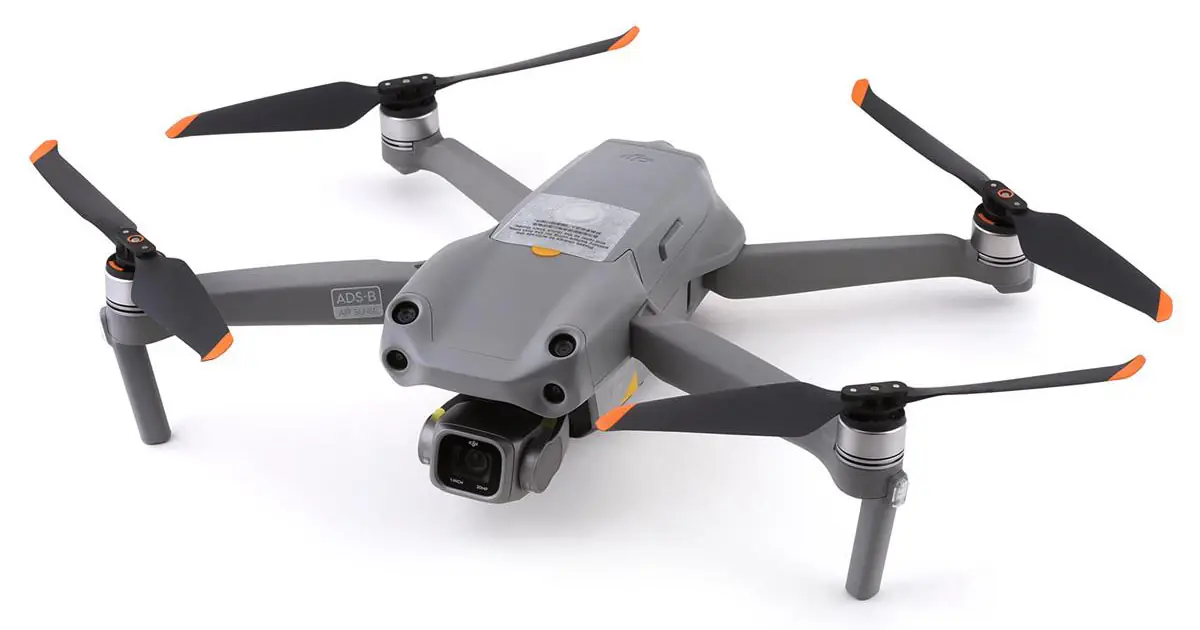 The DJI Air 2s has a maximum horizontal speed of 42.5 MPH. This isn't just a fast drone though, it comes packed with a ton of other features as well.
DJI is known for excellent aftermarket support, making any drone by DJI a great choice for anyone who prefers dealing with companies that offer great customer support.
DJI Air 2s | Features
Fast horizontal speed speed of 42.5 MPH
All-in-one camera drone solution for creators on the move
Updated camera module with large 1 inch CMOS sensor
Powerful autonomous functions for capturing perfect shots
Compact and lightweight (600g)
20MP camera capable of recording 5.4K/30fps and 4k/60fps video footage
High dynamic range, high resolution, and color capturing for stunning images and footage in low light
Ability to shoot in RAW for more control in post-processing
Built-in sensors for safety and ease of use, including obstacle avoidance and airspace safety features (ADS-B sensors)
See the DJI Air 2s Drone
Price: $999.00
Ready to fly out of the box!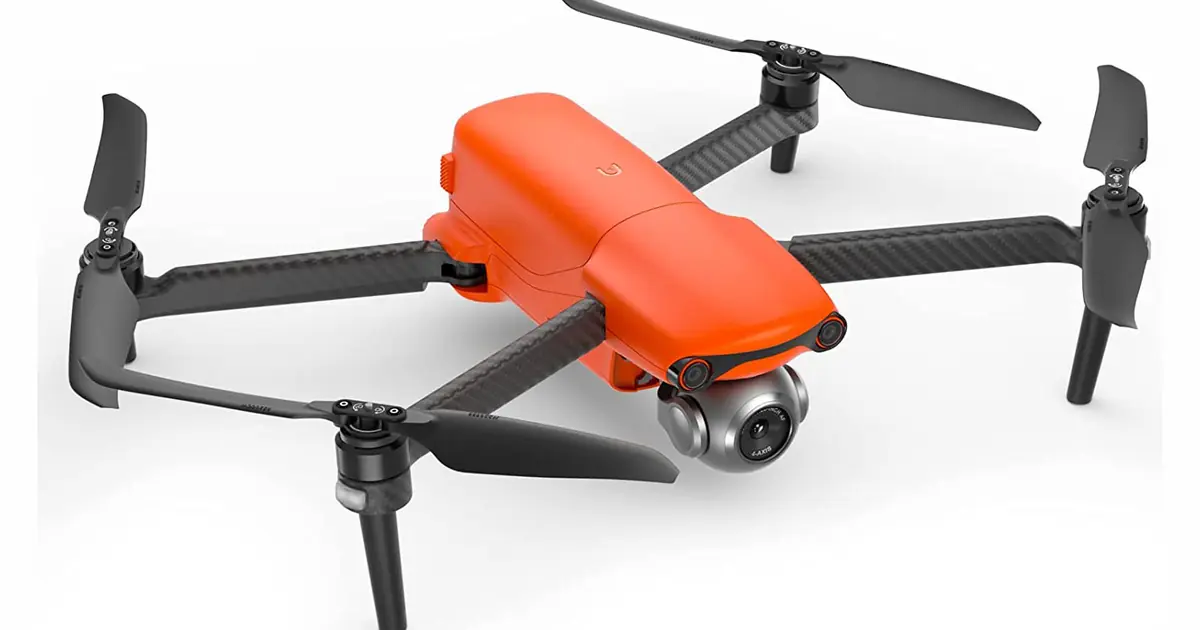 This Autel Evo Lite premium bundle is a steal at under $1000 bucks. This drone is fast, fun, and comes with a ton of great features.
The Evo Lite offers smooth, standard and ludicrous modes. Smooth mode allows a max speed of 11 MPH, standard mode clocks in at 22 MPH, and ludicrous mode allows a max speed of 40.2 MPH. These modes can be switched in the Autel drone app according your needs; super simple!
Autel is on the rise as a top competitor in the drone industry, and the EVO lite is an excellent entry level drone if you want something fast and capable at a bargain price.
These are flying of the shelves, and we're doing our best to keep you up-to-date with in-stock options at the best prices. Grab it while it lasts.
Autel Robotics EVO Lite | Features
Top horizontal speed of 40 MPH
About 40 minutes of flight time
Transmission range of 7.4 miles
Sound recording for voices or ambient noises
50MP Photographs
2.7k/30FPS video
Anti-interference capability
See the Autel Robotics EVO Lite Drone
Price: $759.00
Ready to fly out of the box!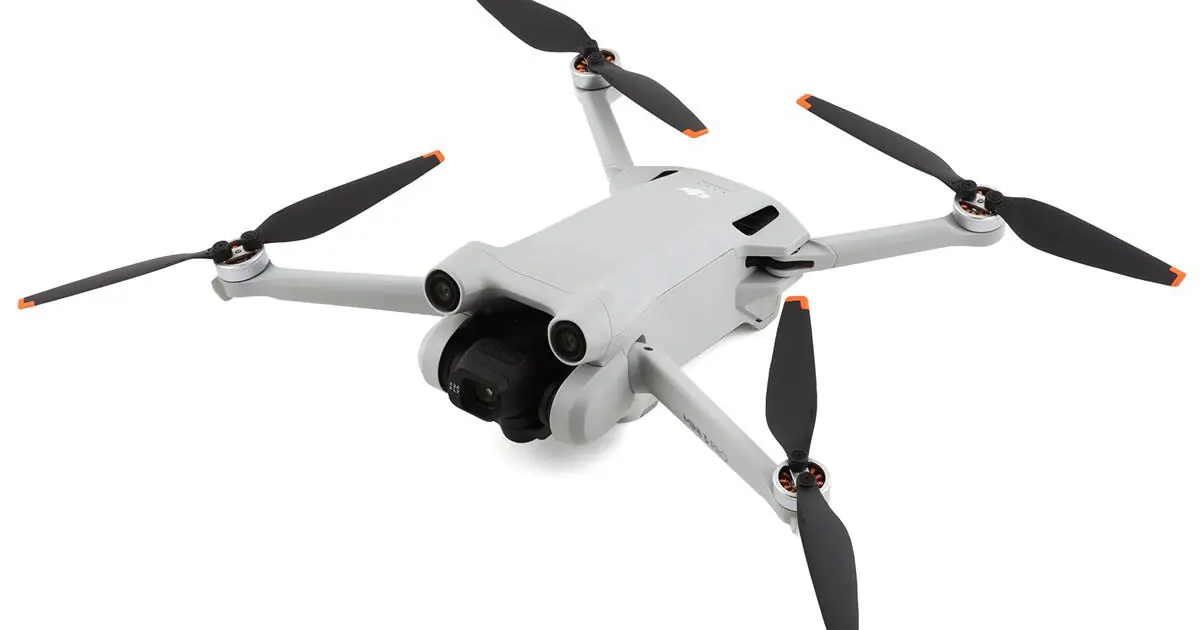 Yet another fast drone from DJI, and for good reason. This is another excellent drone at well under $1000 bucks, and it comes with some great features as well as pretty good speeds.
At 36MPH, the Mini 3 Pro has plenty of speed for most needs, and is a very fun to fly with the obstacle avoidance features and excellent stability control.
We really like DJI for fast recreational drones that are great for multi-purpose use. If you're looking for a pretty fast drone at a fair price, you can't go wrong here.
DJI Mini 3 Pro | Features
Lightweight and compact size for easy transport and use
Improved safety features and updated gimbal and camera system
Excellent flight time (roughly 38 minutes)
Under 249g weight for easy operation without registration in most countries and regions
Large 1/1.3 inch CMOS sensor with dual native ISO and support for direct output of HDR footage
Capable of capturing 4k HDR video and 48MP raw photos with high levels of zoom
Multiple obstacle avoidance features for safe and simple flight experience.
See the DJI Mini 3 Pro Drone
Price: $649.99
Ready to fly out of the box!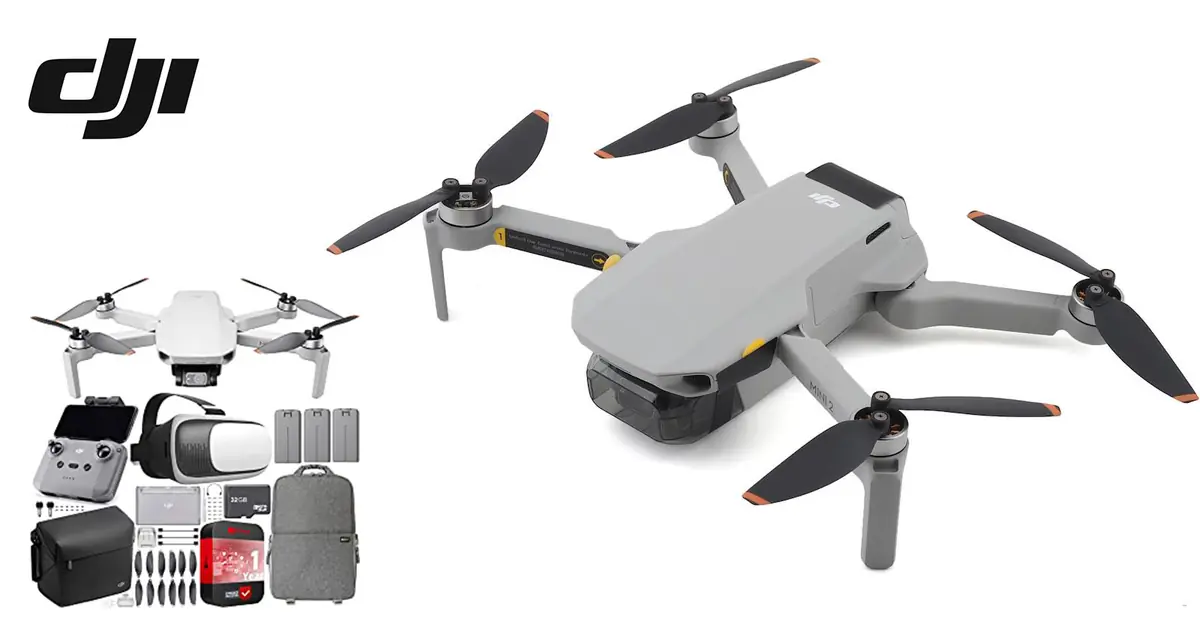 The DJI Mini 2 is the previous iteration of the Mini 3, and it's a great drone that's pretty fast and comes with some excellent features. If you're looking to save a few bucks without sacrificing much quality, this option is excellent.
The Mini 2 is a really fast drone for the price, clocking in at the same speed as its cousin, the Mini 3, at 36 MPH.
The Mini 2 will deliver around 31 minutes of fly time, and has great stability control to deliver crisp shots even while moving at fairly high speeds.
The main differences between the Mini 2 and the Mini 3 are:
DJI Mini 2 vs DJI Mini 3
The Mini 3 has a bigger imaging sensor that delivers more detailed shots. However, keep in mind the the Mini 2 is still HD capable and takes great shots also.
The Mini 3 has HDR video. Again, they both have HD capability, but the Mini 3 has higher quality imaging for video.
The Mini 3 has about 7 more minutes of fly time.
As you can see, the differences between the Mini 2 and Mini 3 are mainly related to camera quality. So, unless your in need of very detailed surveying equipment where precision is a must, the Mini 2 is a great drone.
DJI Mini 2 | Features
Fast drone speed of 31 MPH
Ultra Clear Details - 1/2.3 Inch CMOS Sensor
Picture Perfect - HDR Photo, Video, and Panorama Capabilities
Cinematic Creation - Quickshots
Flight duration up to 31 minutes
Impressive distance of up to 10km @720p/30FPS video transmission
See the DJI Mini 2 Drone Bundle
---
Hopefully you found this article helpful! If you'd like to know more about RC Cars, RC Boats, or Drones, check out our blog, or utilize the search feature at the top of the window.

This post may contain products from our affiliates, and we'll be compensated if you buy after clicking a link. It's how we grow our business and offer you great content!