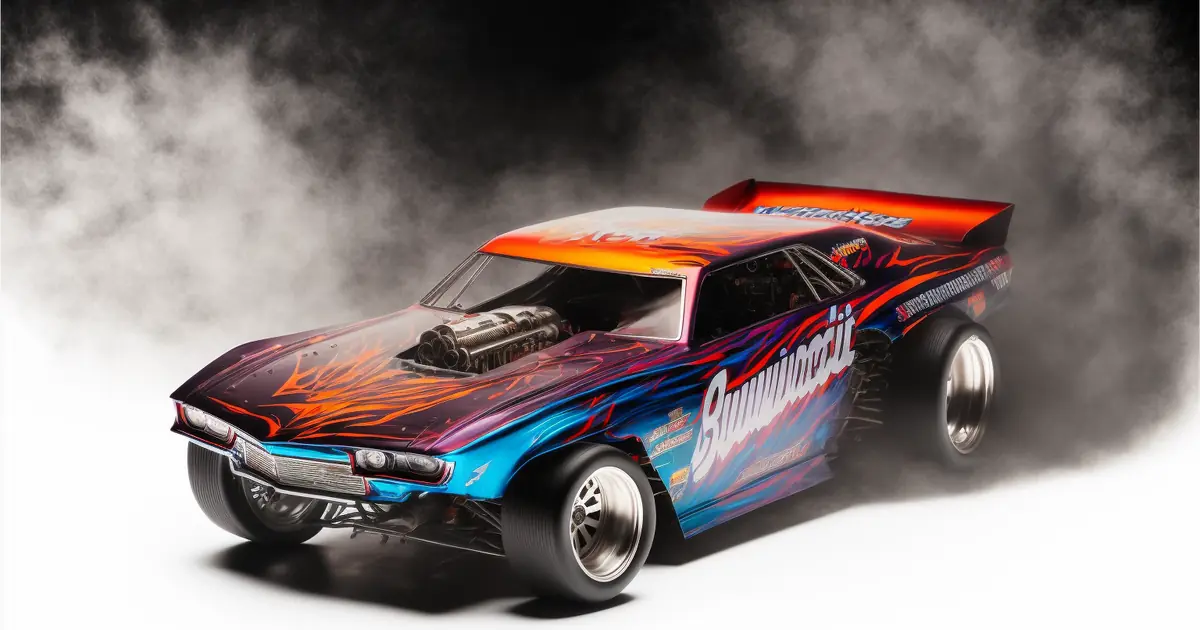 1/15/2023 | By: RC Soldier
No Prep RC Drag Racing | An Explosive Racing Experience
No Prep RC Drag Racing | What's the deal?
No prep RC drag racing is an RC car race, in the form of a straight-track drag race, where the surface of the track is not prepared (or "prepped") to help with traction or handling. Only a basic blow off or sweep is administered.
Most RC drag racing tracks have adopted the "no prep" philosophy. It makes for a more challenging and fair race that leaves much room for ingenuity.
Video of an RC Drag Race in New Jersey
RC Drag Racing | Getting Started
It's very common to see guys build up a Traxxas Slash into a badass drag rig.
After upgrading the Traxxas Slash chassis, motor, and whatever else a clever mind comes up with, these things perform like RC dragster beasts.
However, we're now seeing the leading RC companies such as Team Losi and Team Associated releasing drag cars into their product line-ups. The Team Losi 22S and the Team Associated DR10 are two of the most popular platforms right now.
If you're looking for a more comprehensive list of high quality RC drag cars for no prep racing, check out our top 5 RC drag car buyer's guide.
Leave it to Team Associated to be ahead of the curve. The 1/10 Scale DR10 Drag Race Car ($199.99) comes equipped with all the RC drag car goodies such as:
Three-position wheelie bar.
Optional large wheels.
High-torque, metal-gear Reedy servo
A pretty powerful Reedy 3300kV brushless motor
Common Rules for No Prep Drag Racing
The rules for no prep drag racing are usually based on the following set of guidelines:
Tires must be rubber.
The car body has to cover the tires.
2 wheel drive only, with a 12-13 inch wheelbase.
Independent shocks in working order.
Gyros cannot be used as a steering assist mechanism.
2S Lipo battery @8.44v max.
Tuning Your RC Dragster
Because this RC race niche is a bit of a fledgling hobby, there's still a ton of room for innovation. If you're the tinkering type, no prep drag racing is where you should be.
Tuning on the cars and finding the "right" set-up varies drastically. As it stands, set-ups are really different depending on the thought process of the driver.
Tuning with the slipper clutch makes a car go straight, but it's not the fastest way down the track. Being smooth on the throttle and "pedaling" it down the track takes some skill and finesse.
Chassis and shock tuning is a bit of a black art, taking trial and error to figure out the optimal configuration.
The People Are Great
As usual in the world of RC car racing, the people are always cool as a cold beer. If you're looking for a fun crowd and a competitive experience, look no further.
The guys at Jake's Performance Hobbies have a really cool setup, with a top 10 "List" of the best drag racers, and a really cool setup for challenging other drivers. If you're anywhere withing driving distance of their place, you should definitely check it out.
No prep rc drag racing is on the rise, and if you don't have a track in your area, you should consider getting together with the local hobby guys and starting something up!
---
Hopefully you found this article helpful! If you'd like to know more about RC Cars, RC Boats, or Drones, check out our blog, or utilize the search feature at the top of the window.

This post may contain products from our affiliates, and we'll be compensated if you buy after clicking a link. It's how we grow our business and offer you great content!