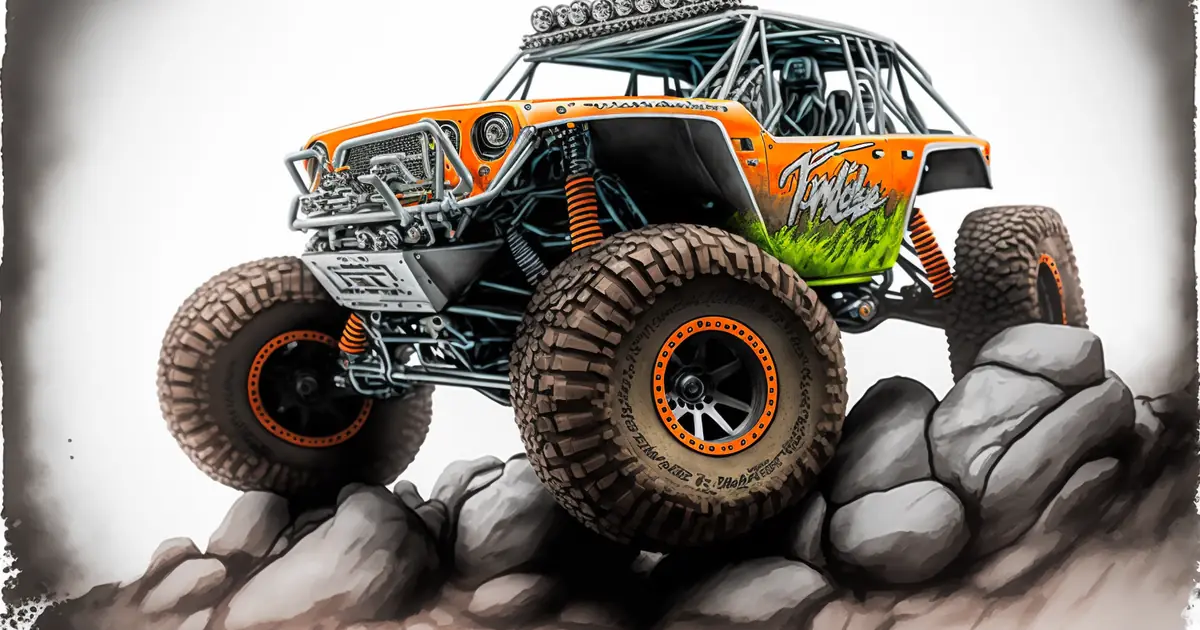 1/9/2023 | By: RC Soldier
RC Crawling | Getting Started
The RC crawling community has exploded in size over the past year. If you're reading this, you're likely intrigued by this rapidly growing hobby.
RC Crawlers | Do Your Research Before You Buy
Just like any hobby, it's crucial to do your research before making any purchases. If you buy something that has crappy aftermarket support, you'll have trouble finding replacement parts.
It's understandable that you'll have a budget. But try to get the highest quality for you hard earned money.
Things will break; that's inevitable. However, you can make your experience a lot more enjoyable with a little homework.
RC Crawlers Aren't Built for Speed
RC crawlers aren't meant to be speed racers. These suckers are designed to climb over obstacles and navigate rough terrain, a unique concept in the world of RC.
Crawlers have low gear ratios and powerful motors that enable them to ascend steep inclines and traverse rocky paths.
If you're in search of a challenging and novel RC niche, you'll definitely want to get started ASAP.
RC Crawling is a Fun and Social Hobby
Despite their lack of speed, RC crawlers are a blast to play with. This hobby is perfect for spending a day outside with friends, challenging yourself and each other as you maneuver through difficult terrain. Plus, it's a great way to meet like-minded individuals who share your love for RC.
Essential Equipment for RC Crawling
To get started in RC crawling, you'll need a few key pieces of equipment. The most crucial is the RC crawler itself. There are numerous brands and models available, ranging from budget-friendly options to high-end models with advanced features.
We did an extensive review on the Axial SCX10 because in our opinion, it's the best crawler out there right now as far as RTR platforms go. Axial has made it their business to lead the charge in RC crawler products, and they haven't disappointed.
Another popular RC crawler right now is the Axial RBX10 Ryft (1/10 Scale), which comes in either a kit or a RTR (ready to run) package:
This Axial RBX10 comes RTR; here's some of the included features out of the box:
Ready to Run completion level requires no assembly, and comes with everything required other than a battery and charger
Full-time 4WD transmission
Long travel front and rear shocks
Waterproof 15kg servo
This Axial RBX10 comes as a disassembled kit. You'll need to purchase an electronic speed control, motor radio, receiver, along with battery and charger.
This is a great platform for those who love to tinker and build their cars up themselves. This crawler comes with the following features:
Strong tube chassis design
Full-time 4WD transmission
Solid front and rear axles with realistic metal differential covers
Hardened steel universal axle set
Tough, large diameter WB11 Wildboar driveshafts
4-Link suspension system
It's essential to find a crawler that fits your budget and experience level. If you're a beginner, it may be wise to go with a more basic model, while more seasoned crawlers might prefer something more advanced.
In addition to the crawler, you'll also need a radio transmitter and receiver. This is what allows you to control the crawler remotely. There are various options to choose from, so be sure to do your research and find something that meets your needs.
Conclusion
Some argue that RC crawling has been around for decades. But the bottom line is that it hasn't made is debut into the mainstream until roughly last 8 years or so.
Either way, the great things about RC crawling is that it's a hobby suitable for people of all ages and skill levels.
If you're ready to join in on the fun, then do your research, gather the necessary equipment, and get to crawling!
---
Hopefully you found this article helpful! If you'd like to know more about RC Cars, RC Boats, or Drones, check out our blog, or utilize the search feature at the top of the window.

This post may contain products from our affiliates, and we'll be compensated if you buy after clicking a link. It's how we grow our business and offer you great content!