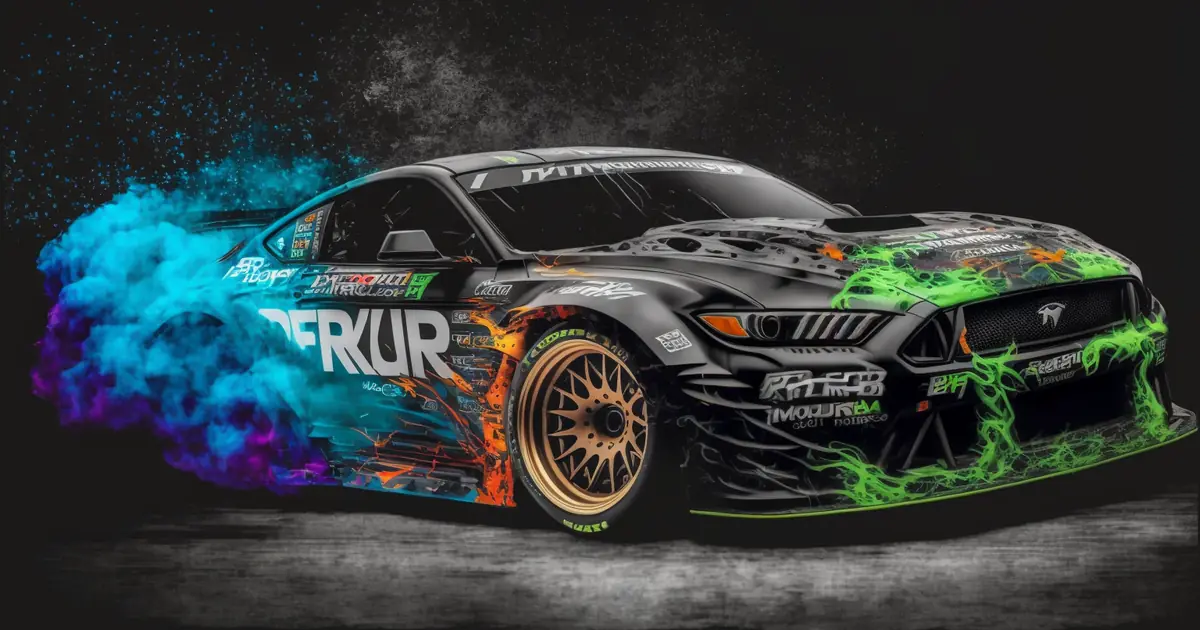 1/8/2023 | By: RC Soldier
RC Drift Car Racing | Why All the Hype?
RC Drift Car Racing | Getting Started
RC Drifting has been getting tons of attention lately, and overall popularity is through the roof. RC drifting is fun, challenging, and is built upon a solid community of great people. What is RC drifting anyways?
RC drifting is an RC car style that recreates a full-size racing maneuver, called drifting. Drifting involves multiple controlled slides around curved surfaces. If you've ever seen Fast and the Furious: Tokyo Drift, RC drifting is the remote controlled version of that.
Utilizing the technique of drifting allows the driver to circle the track faster than would be possible utilizing conventional driving techniques. When it comes to drifting, take what you currently know about circling the track, and throw it out the window.
RC car drifting isn't all that difficult. Here's the main components to familiarize yourself with:
Learn about the gear involved.
Understand the different types of racing surfaces.
Practice the specific drifting techniques.
Perfecting your drifting skills won't happen overnight. But with practice and persistence, you can become hell on wheels in no time, and dominate the world of RC drift cars and RC drift racing.
Video of Pro RC Car Drift Racing
RC Drift Cars | Choosing the Right Gear
First and foremost, most of the more popular drift tracks allow only 1/10 scale RC drift cars to race, so keep that in mind when shopping around if you'd like to sign up for competitive RC drift racing.
If you're looking to get started with a quality RC drift car that's ready to run, check out our list of the top 5 RC drift cars for a quick look at some great entry level to mid level RC drift cars.
RC Drift Tires
One often overlooked factor for beginners is choosing the right tires. Drifting causes excessive friction, and so it's never a good idea to use tires with treads, even if the treads are minimal.
Always go with slicks. Multiple brands offer quality drifting tires, such as 4-tire set for 1/10 scale drifters from GoolRC.
RC Drift Motors
Sensored brushless motors often offer the most sensitive throttle control, which is what you went for drifting. Tight control of acceleration and braking is key.
Remember, motors with slightly less power will have smoother throttle delivery, so don't only consider the most potent motors when hunting for an upgrade.
For this reason, the Spektrum Firma 85A Brushless Motor and Smart Electronic Speed Control ($104.99) are a great combo for gaining an edge in a drifting race.
If you're really looking to up your game, and have a few extra bucks to spare, check out Spektrum Firma 160A Brushless Smart ESC / 1250Kv ($279.99) instead.
The RC Drift Car Itself (Obviously the Most Important Factor!)
RC drifters are almost always 1/10 scale, electric, and are equipped with stiffer suspension and much lower ground clearance than RC buggies, truggies, or trucks.
As we stated already, when it comes to choosing the right drifter, a great place to start is our list of top 5 RC drift cars. All the drift cars on our list are ready to run, so it's a great resource if your looking to get into the RC drift game fast.
RC drift cars, along with their chassis, were built to accommodate tons of tuning options and mods. The stock suspension is usually fully adjustable, and include spring and shock gear specifically for RC drifting.
With some well-planned upgrades, fine tuning, and practice, you'll get your RC drift car to handle exactly the way you prefer.
If your new to RC drifting and just want to get started ASAP, the Redcat Racing Thunder Drift is an excellent option.
The Best Surfaces for RC Drifting and Drift Racing
The best option for drifting is an indoor track built for RC drift car racing. However, if there isn't one near you, there's still options.
Look for smooth surfaces. It's really as simple as that. Wood floors, some driveways, park areas with nice finished pave-ways. All these are valid choices, and you'll probably find plenty of more great areas to ride than that.
Just keep in mind, going too fast and drifting on a rough surface too often could damage your RC drifter. So, take care to look for proper surfaces if you want to maximize the lifespan of your car.
RC Drift Car Racing | Overview and Concluding Thoughts
If you want to take a look at what RC drifting looks like at the highest level, take a look at Super G Drift. These guys probably have the most professional and top-of-the-line RC drifting track in the country, not to mention a group of incredibly knowledgeable people who are making great progress in advancing this niche with new and clever innovations.
Overall, RC drifting is something you're going to have a blast with. The barrier to entry is basically non-existent. A few hundred bucks will get you started, and it's well worth the investment.
We recommend searching for some nearby clubs or tracks, check for race dates when you're ready to get competitive, and start showing the community what you've got!
---
Hopefully you found this article helpful! If you'd like to know more about RC Cars, RC Boats, or Drones, check out our blog, or utilize the search feature at the top of the window.

This post may contain products from our affiliates, and we'll be compensated if you buy after clicking a link. It's how we grow our business and offer you great content!